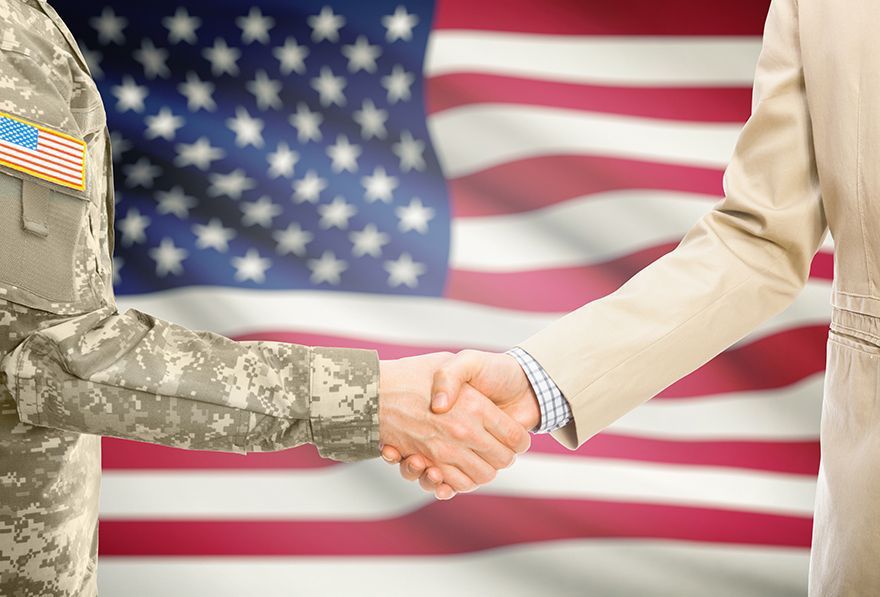 Win Bigger Government Contracts By Becoming CMMC Compliant Within 8 Weeks or less.
The CloudZen Advantage: Comprehensive CMMC 2.0 Assessment & Solutions for IT Leaders at Unbeatable Value!
Directors of IT, CTOs, and CIOs face increasing pressure to ensure their organizations comply with the Cybersecurity Maturity Model Certification (CMMC) 2.0 requirements. Traditional suppliers charge exorbitant fees for CMMC assessments without providing a comprehensive analysis of the most cost-effective solutions. CloudZen Partners offers a superior alternative: our certified CMMC 2.0 Assessment, Recommended Solutions, and Technical Roadmap Engagement for a fraction of the cost of competitors.
CloudZen Partners – CMMC Level 2 Readiness Engagement
Empower Your Organization with Expert Cybersecurity Guidance
Our Engagement Offering: Achieve and Maintain CMMC Level 2 Readiness
At CloudZen Partners, we specialize in guiding your organization to Cybersecurity Maturity Model Certification (CMMC) Level 2 readiness. Our comprehensive vCISO service is designed to navigate the complexities of cybersecurity compliance, ensuring your business is equipped and confident in securing government contracts.
Our Approach
1. Comprehensive Assessment
Evaluate your current cybersecurity posture against CMMC Level 2 standards.
Identify gaps and vulnerabilities in security controls and practices.
Deliver a detailed assessment report with findings and recommendations.
2. Tailored Roadmap Development
Collaborate with your team to craft a bespoke roadmap for CMMC Level 2 readiness.
Provide a Plan of Action and Milestones (POAM) and budgetary considerations for IT tools.
3. Implementation Support
Conduct weekly meetings over 90 days for guidance and support.
Advise on the selection and deployment of security technologies and controls.
Quarterly or monthly reviews to ensure progress (additional cost for QBRs).
4. Documentation and Artifact Preparation
Assist in preparing necessary artifacts for the CMMC assessment.
Advise on aligning policies and procedures with CMMC requirements.
5. Continuous Monitoring and Improvement (Additional Charge)
Quarterly/Monthly business reviews for ongoing compliance updates.
Comprehensive Assessment Report
Customized Roadmap and Action Plan
Budgetary Estimates for IT Implementations
90-Day Advisory Support
Final Rescore and Updated Roadmap after 90 Days
Support in Technology Procurement (additional charge)
CMMC L.2 Readiness (90-Day Engagement)
1-100 Employees: $5,000
101-500 Employees: $7,500
500-1000 Employees: $9,500
1001+ Employees: $12,500 (Business review required)
Post-Readiness vCISO Monthly Service
Bi-weekly meetings and support: $1,500/Month
Managed Technology Procurement Service
Comprehensive procurement support: $2,500/Month
Quarterly Business Review/CMMC Rescore/POAM Update
Comprehensive review and update service: $2,500/Qtr.
Get Started with CloudZen
Schedule Your CMMC 2.0 Gap Assessment Now
Comprehensive Assessment & Analysis: Our certified CMMC 2.0 Assessment identifies the gaps in your organization's security posture, the business impact of each finding, and the most effective solutions to reduce risk and potential financial loss.
Rapid Compliance Achievement: CloudZen's CMMC 2.0 Assessment ensures your organization can improve its security posture and achieve CMMC compliance in 8 weeks or less.
Strategic Alignment: Our IT Review process guarantees complete alignment of all CMMC recommendations with your organization's strategic initiatives, providing budgetary insights to avoid unexpected expenses.
Holistic Risk Reduction: Even in the absence of formal compliance requirements, we help clients identify and address vulnerabilities to protect their data, safeguarding against revenue loss, reputational damage, and potential business closure.
Transparent Reporting: Our single-pane-of-glass approach eliminates the need for spreadsheets, allowing you to develop and implement a clear remediation plan based on your assessment findings.
Progress Tracking & Trending: Our scoring and trending reports enable you to monitor progress towards compliance and provide auditors with easily accessible, comprehensive information.
Exceptional Value: Our flat rate includes the CMMC 2.0 Assessment, recommended solutions with supplier RFPs, expert evaluation of current suppliers, price and term negotiation, compliance assurance, and ongoing engineering support throughout the procurement process.
For IT leaders seeking a cost-effective, comprehensive solution to CMMC 2.0 compliance, CloudZen Partners is the clear choice. Our expertise, commitment to satisfaction, and unmatched value make us the ideal partner for navigating the complex landscape of CMMC requirements. Don't settle for overpriced assessments and limited solutions – choose CloudZen Partners and secure your organization's future today.
In today's digital landscape, companies across various industries face an increasing number of cyber threats. Implementing robust cybersecurity measures has become a top priority for enterprise organizations, particularly those handling sensitive data or critical infrastructure. The Cyber Security Maturity Model (CMMC) is a comprehensive framework designed to assess and enhance the cybersecurity posture of organizations. Initially developed for U.S. Department of Defense contractors, CMMC compliance certification can be applied to a wide range of enterprise companies, including financial institutions, healthcare organizations, energy and utility companies, and many more. However, achieving CMMC compliance requirements can be challenging and resource-intensive. That's where CloudZen Partners, the leader in cybersecurity procurement, comes into play.
Pain Points in Achieving CMMC Compliance.
Becoming CMMC compliant presents several pain points for organizations, including limited resources and expertise, the cost of compliance, complex and evolving requirements, cultural resistance, supply chain challenges, and ongoing maintenance. To address these issues, organizations need a strategic partner with a deep understanding of the CMMC framework and the cybersecurity landscape.
As a technology consultancy specializing in cybersecurity, cloud computing, and IT infrastructure solutions, CloudZen Partners offers a range of benefits to organizations seeking to achieve and maintain cybersecurity compliance, such as CMMC:
Industry-leading expertise and experience
CloudZen Partners' team of cybersecurity experts will help you navigate the complex CMMC requirements, providing guidance, insights, and best practices for efficient compliance.
CloudZen Partners focuses on identifying the best solutions for your organization's unique needs, ensuring unbiased advice and the most appropriate cybersecurity measures.
CloudZen Partners works closely with your organization to develop tailored solutions that address your specific requirements, risk tolerance, and budget constraints.
From initial assessment to ongoing maintenance, CloudZen Partners offers comprehensive support throughout the entire cybersecurity procurement process, ensuring a smooth transition with minimal disruption to your operations.
CloudZen Partners leverages industry knowledge and vendor relationships to help you identify cost-effective cybersecurity solutions without compromising on quality or effectiveness.
Stay ahead of emerging threats with CloudZen Partners' expertise in the latest trends, technologies, and best practices in the cybersecurity industry.
Improved supply chain security
CloudZen Partners can assist you in managing your supply chain security by identifying potential risks, ensuring subcontractors meet the necessary cybersecurity requirements, and providing guidance on best practices for supply chain management.
As a Director of IT, CIO, or CTO, the security of your organization's sensitive data and critical infrastructure is paramount. Achieving CMMC and maintaining a strong cybersecurity posture are crucial steps towards safeguarding your organization's future. Don't let the challenges of CMMC 2.0 stand in your way – let CloudZen Partners be your strategic partner in navigating the complex cybersecurity landscape.
Take the first step towards a more secure future for your organization by contacting CloudZen Partners today and getting a free  compliance checklist . Their team of experts will work with you to develop a comprehensive, cost-effective, and customized cybersecurity strategy that meets the needs of your organization and helps you achieve nist CMMC compliance. Secure your organization's future with the Cyber Security Maturity Model and the industry-leading expertise of CloudZen Partners.
CMMC (Cybersecurity Maturity Model Certification) compliance refers to meeting the cybersecurity standards set forth in the CMMC framework, which was developed by the U.S. Department of Defense (DoD) to protect sensitive information, primarily within the defense industrial base (DIB). The CMMC framework aims to assess and enhance the cybersecurity posture of organizations, including defense contractors and subcontractors, that handle Federal Contract Information (FCI) and Controlled Unclassified Information (CUI).
The CMMC framework consists of five maturity levels, ranging from Level 1 (Basic Cyber Hygiene) to Level 5 (Advanced/Progressive), each with a specific set of security practices and processes. These levels build upon one another, and the required level for a particular organization depends on the sensitivity of the information they handle and the nature of their contracts with the DoD.
To become CMMC compliant, an organization must:
Understand the CMMC requirements and determine the appropriate maturity level for their organization based on the type of information they handle and their contractual obligations.
Assess their current cybersecurity posture and identify any gaps or areas of improvement.
Implement the necessary cybersecurity controls and practices specified in the CMMC framework for their desired maturity level.
Maintain documentation and evidence of their adherence to the required practices and processes.
Undergo a third-party assessment by a CMMC Third Party Assessment Organization (C3PAO) to validate and certify their compliance.
Achieving and maintaining CMMC compliance is essential for organizations working with the DoD, as it helps protect sensitive data and ensures a consistent and robust cybersecurity posture across the defense supply chain.
As a Director of IT, CIO, or CTO, you understand the critical importance of safeguarding your organization's sensitive data and infrastructure. CMMC compliance is not only a requirement for working with the Department of Defense but also an essential step in strengthening your organization's overall cybersecurity posture. Don't let the challenges of achieving CMMC compliance overwhelm you – CloudZen Partners is here to help.
Leverage CloudZen Partners' industry-leading expertise, vendor-agnostic approach, and customized solutions to navigate the complex CMMC requirements seamlessly. Gain access to end-to-end support that ensures your organization is well-equipped to achieve and maintain the desired level of CMMC compliance while optimizing cybersecurity investments.
Take charge of your organization's cybersecurity by reaching out to CloudZen Partners today. Their team of experts is committed to working closely with you to design and implement a comprehensive, cost-effective, and tailored cybersecurity strategy that meets your organization's specific needs.
Don't leave your organization's future to chance. Secure your organization's digital assets, protect sensitive data, and ensure your place in the defense supply chain by partnering with CloudZen Partners for CMMC compliance. Reach out now and experience the difference that industry-leading cybersecurity procurement can make for your organization.